World Cup Hottie: Mengele Bowl Edition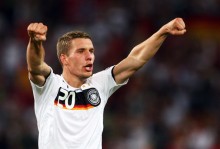 Today the much vaunted Mengele Bowl (HT: Dodger) occurred at the World Cup between Germany and Argentina, but apparently Argentina failed to appear for the game, as there's no other way to explain their 4-0 shellacking.
Or maybe tonight's World Cup Hottie, Lukas Podolski, had something to do with the German victory. A fantastic player, named Man of the Match by FIFA, he didn't score but he was a key player in the midfield helping Germany capitalize upon their strong defense and translate it into goals.
And he likes to wax his body. Apparently a lot.
Heh. Knew I'd get you to click the "more" button.
Here he is shirtless after a game in the first round of the World Cup: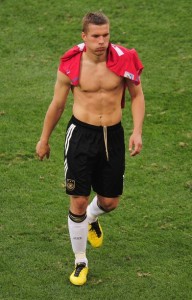 And here's a close up of him, after a game (not today).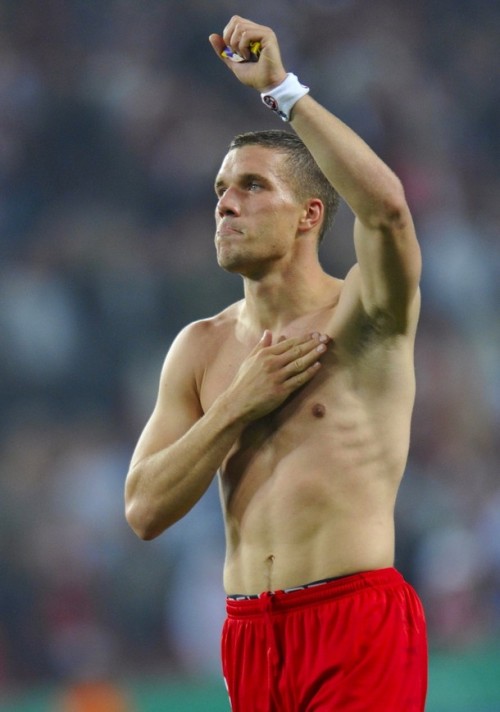 Is it just me, or are his armpits waxed?
I know manscaping is the big thing, but that's just kind of weird.
More of the beautiful game on Tuesday morning, when Sexy Ears Wesley Sneijder's Holland plays Andres Scotti's Uruguay.  Spain-Germany is Wednesday, and the final is next Sunday the 11th.
Add a Comment
Please
log in
to post a comment