Where in the World is Uruguay?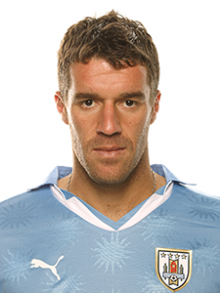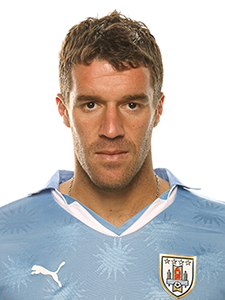 Earlier today Nojo shared with us the news that 26% of Americans do not know that the US declared independence from England – I was surprised the number was so low.
Similarly, I'd be surprised if one in ten Americans could locate Uruguay on a world map, let alone properly spell or pronounce the name of the country of 3 million. I can attest it's a great country with beautiful beaches off the beaten path.
Our World Cup Hottie, Andres Scotti, might at least get some of the world population paying more attention to the small South American country.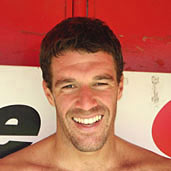 The 34 year old Scotti is one of the older players on a national team whose biggest World Cup moment of glory was in 1930 when they won the championship. Will it happen again?
The Uruguayans showed a lot of heart and skill today against the favored (and cheered on) team from Ghana. They beat Ghana in overtime in penalty kicks.
Scotti didn't necessarily do anything that spectacular in the game, he came in as a substitute defender in the 38th minute. But he doesn't hurt the eyes.
Here's an action shot in a qualifying match against Ecuador: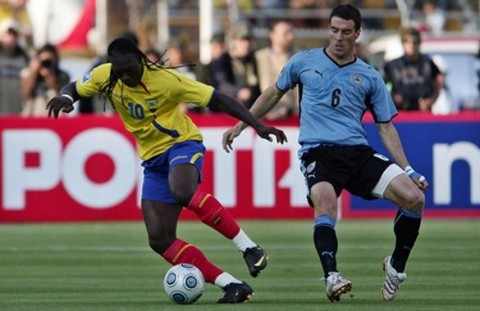 His hair looks darker.
Oh, and finally, in honor of it being Friday and time for Stinque After Dark this is confidential for JNOV and TommCatt.  The rest of you, click at your own risk.
Add a Comment
Please
log in
to post a comment