Today, We Are All Fat Fucks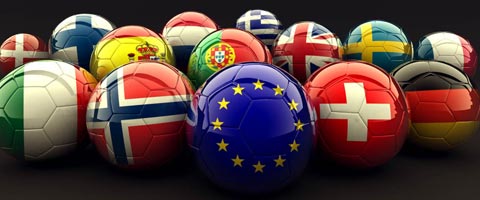 The Management must again apologize for mentioning Sport and Rush Limbaugh before breakfast, especially since we thought it was safe to ignore both once Limbaugh's team-buying partners threw him over the gondola.
But alas, the story does not end there. No, friends, the real story is just beginning, a story that can only end with the fall of the Republic and the triumph of cannibal anarchy:
Dittoheads are boycotting the NFL.
How could it come to this? How could the last thread holding our precious union together be unraveled? We begin, as we must, with Rush himself, speaking truth to the power he could not buy:
They [Democrats] have to have a villain to advance everything, because they cannot sell their ideas. They had to demonize me with false, fake, made up quotes. To protect their precious little — National Football League as an outpost of racism and liberalism, which is what it is.
Since the verifiable quotes are just as demonizing — and our home team is a major-league GOP contributor — we're not sure what Rush's issue is. But this isn't about us.
It's about tsquare at RedState, who declared that "Tonight… We Are All Rush Limbaugh." We who dream of "success and happiness," only to be thwarted by "those on the left, inside and outside of this nation [who] abhor success."
It's about Teflon at MoltenThought, who has canceled his DirecTV NFL Sunday Ticket package — including the Supercast — because NFL commissioner Roger Goodell, who disparaged Rush's "divisive comments," "wants to bend over for Al Sharpton, Jesse Jackson, and the other bigots and race-baiters among the sportswriter community by shafting Rush Limbaugh."
It's about the Punt the NFL Facebook group, launched Thursday to coordinate the "1st ever NFL fan strike" in support of "the world's most influential NFL fan," and already boasting dozens of members.
Sneer not at the mighty two-row purchasing power of the Dittoheads. Mark our words, by Thanksgiving even the burliest linemen will be munching tossed salads for lunch like the Republican kings of yore.
Add a Comment
Please
log in
to post a comment