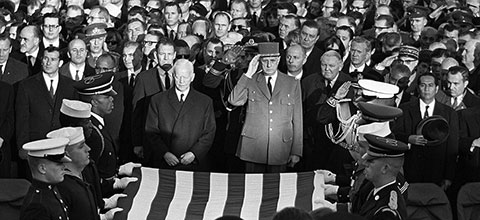 The night of John F. Kennedy's funeral — three days following his assassination — Lyndon Johnson met at the State Department with the world leaders who had traveled to Washington to pay their respects.
Although LBJ had been vice-president almost three years, he was not considered a vital part of the Kennedy Administration, and had been excluded from any significant role from the start. That fall, rumors had been circulating that he might be dropped from the ticket in 1964. JFK's Harvard-educated Best & Brightest regarded Johnson as an embarrassing Texas throwback.
And now he was the most powerful man in the world.