Who would have thunk that the gheyz would be able to get hitched in Utah in any of our lifetimes?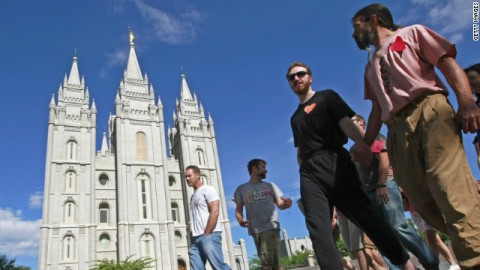 ADD: Pics of jubilant couples getting married in SLC courtesy of the SF fishwrap. Whoever is slicing onions around here, I beg you to please stop it.
ADD 2: The Mayor of Salt Lake City performing the marriage of a Utah State Senator and his now husband. My brain splats yet again.