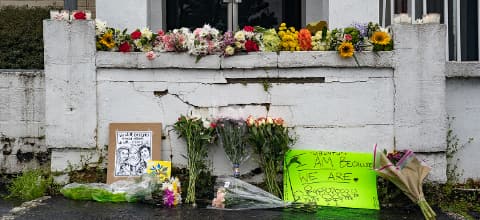 The first thing white people did upon hearing about the latest slaughter was to argue whether it was racist.
You'd think that was a no-brainer: While male murderer, Asian female victims. You'd think, after a year of a racist President racializing a pandemic, after reports for months of random attacks on Asian Americans, something like this would be easily, if sorrowfully, understood.
You'd think that. Unless you were white, apparently.