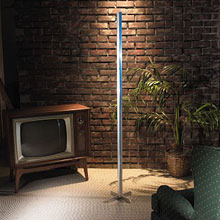 We invite our guest columnist to take a refreshing dive into Lake Michigan.
Why are hard-core left wingers still trying to talk about Kwanzaa — the supposed African-American holiday celebration between Christmas and New Year's?
As has been well publicized, Kwanzaa is not some African or African-American tradition. It was invented in 1966 by Ron Karenga, a 1960s radical leader and founder of something called the "US Organization". This group, often referred to as the "United Slaves" is even more radical than the Black Panthers. The United Slaves killed two Black Panther members and Karenga himself wound up going to prison for assaulting some of his own members. Karenga was a racist and didn't like the idea that Christ died for all of our sins, so he felt blacks should have their own holiday — hence, Kwanzaa.