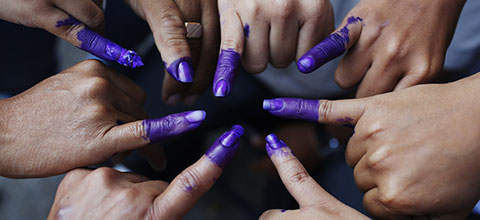 It must have been during one of those invasions that America is so fond of that we first started hearing about it. Sure, we can rain hell and topple a government, but what next? A country needs more than a dictated instruction manual — it needs people to run the joint, and citizens to fill their roles. A nation needs a civil society.
You know, like ours.
That was the point: A constitution is just a piece of paper, as are laws. America is Americans, and we show the world how it's done. We've had more than two centuries of practice, after all. We're not just a democracy, we live by democratic norms.
At least, we used to. Or thought we did.