BBC, Eh?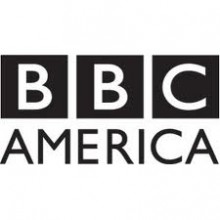 Another sign we're becoming Idiot America:
Last month, the BBC released Frozen Planet, its much-anticipated follow-up to the Planet Earth series. The new seven-part documentary explores life in the Arctic and Antarctic, including an entire episode on the dangers posed by humans and global warming.

However, viewers in the United States will not see that final episode because the BBC believed it would not play well abroad.
So now the Brits think we're too stupid for their programmes? And this part kills me:
The Discovery Channel, which will broadcast the series in the U.S., claimed it "only had slots for six episodes," preventing an extended discussion on the effects of climate change. The BBC also justified the move by claiming that Sir David Attenborough, the iconic British voice of many nature documentaries, was not well known enough to justify the episode, which features the Brit talking at length to the camera.
I have known who David Attenborough was since I was in high school. Are they fucking kidding?
Add a Comment
Please
log in
to post a comment