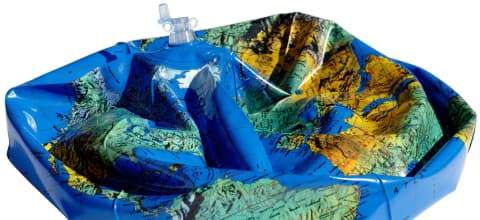 Time was when a week meant something.
You could plan for it, a week. You could go into Monday with some clue where you'd be by Friday. Sure, things happen, the usual muddle, but you could plan for that too, the expectation of a few twists and turns, nothing major, nothing out of the ordinary.
Weeks were ordinary. Months were ordinary, more or less. Even a year could go by, not much different than the last.
We don't remember the last time anything felt ordinary.
Take Greenland.