Doom
You know how it is when you think something and then you come across the same idea in print and you think: Finally! Someone gets it right?
This happened to me recently. The Global Warming thing. See? You're rolling your eyes. I know. But why do we do this? We have it on reliable authority that our grandchildren are in deep shit – why collectively do we not seem to care?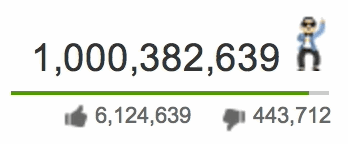 Gangnam Style hits one billion views, Google adds a dancing animation to the hit count, we tremble in abject fear.