Apocalypse Predictions, Rated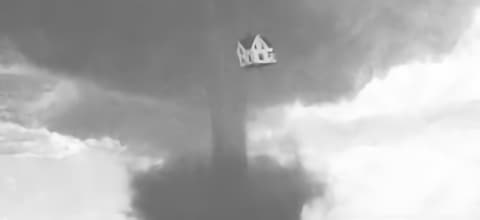 The Omega Man
Prediction: The last man on Earth defends himself against all the other last men on Earth.
Rating: 8/10. Yeah, the Night People are a bitch, but casually hopping from sportscar to sportscar as you drive wildly down the desolated Los Angeles streets is awesome.
Logan's Run
Prediction: Everyone is killed when they turn 30.
Rating: 1/10. Boomers turned it the other way around.
The Road Warrior
Prediction: On a desolate planet lacking liquid resources, survivors band together to claim what they can.
Rating: 7/10. We're not going down without awesome tunes.
Night of the Living Dead
Prediction: People turn into mindless zombies, attacking those still unaffected.
Rating: 3/10. Turns out they're all Karens.
Soylent Green
Prediction: Mmmm, human protein.
Rating: 5/10. At least it's not tofu.
Beneath the Planet of the Apes
Prediction: Subterranean humans worship atomic bomb, leading to Earth's destruction.
Rating: 2/10. We should be so lucky it happens in a snap.
A Boy and His Dog
Prediction: Infertile underground humans use a milking machine to harvest Don Johnson's nuts.
Rating: 8/10. Dude.
The Wizard of Oz
Prediction: The beautiful, colorful world is all a dream, and we're still stuck in Kansas.
Rating: 10/10. Nailed it.
Add a Comment
Please
log in
to post a comment