Pandemic Etiquette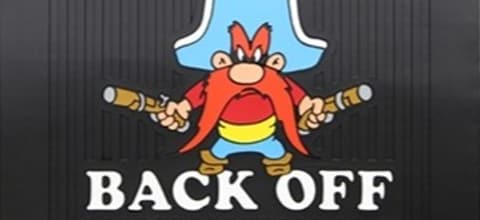 Is it polite to wish ill of my enemies?
You may harbor dark thoughts of coronavirus spreading at a contagion-denying political conference, or a presidential rally, or a trashy expensive Florida resort. Enjoy them! Life is short enough as it is, and may be shorter still if this keeps up.
Etiquette concerns the expression of those vicious fantasies. In particular, some spoilsport will probably observe that epidemics are not easily contained, and the reality of your devilish desire would likely cause extensive collateral damage.
Instead, consider casting your evil intuition as a hypothetical scenario presented in a faux advice column. That way you can have the thought without owning it.
What is the correct form of touch-free greeting?
We have heard suggestions of the Vulcan hand sign and "May the Force be with you", but unless you are a nerd, we recommend Yosemite Sam's "BACK OFF" to avoid misunderstanding.
A friend suggests a silly handwashing song. How should I respond?
"That's delightful" will always keep you out of trouble, particularly if you don't recognize Pilate's harangue of Jesus. If asked, everybody loves the theme from Jeopardy and nobody will think worse of you.
How much toilet paper can I hoard before people notice?
Our younger readers may not recall the toilet-paper scare of the early 70s. Thirty-two four-packs in a friend's basement was sufficient to catch our attention.
I saw someone collapse dead, their blood turned to powder. What should I do?
You're watching Andromeda Strain, and need not worry.
I am in polite company, and do not wish to refer to the President as a "fucking idiot". What are my alternatives?
Fool, buffoon, clown, jerk, moron, nitwit, stooge, twit, birdbrain, blockhead, bonehead, clod, cretin, dimwit, dolt, dope, dunderhead, ignoramus, imbecile, loon, nincompoop, numskull, sap, simpleton, halfwit, lamebrain, but really, just go for it.
My elderly relative is complaining of symptoms. How do I express my sympathy while hiding my fear?
Probably avoid "OK Boomer".
Add a Comment
Please
log in
to post a comment