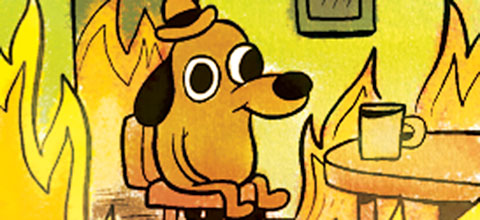 It was at some point during the Eighties that we realized America is fucked. We don't recall the occasion, but given the era — the Reagan era — it would have had something to do with Our Fellow Citizens preferring lies to the truth.
Because we were sweet and adorable, this came as a shock. Somehow we had grown up thinking truth was something to be valued, that facts trumped fantasies. Somehow we were under the impression that this was a value we shared with other sentient beings who lived under our flag, that of course everyone was interested in the truth, that of course we all wanted to know the facts at hand.
And then, as we cast our first national vote, Americans elected a charming liar as President, and the wheels started coming off.