Four More Years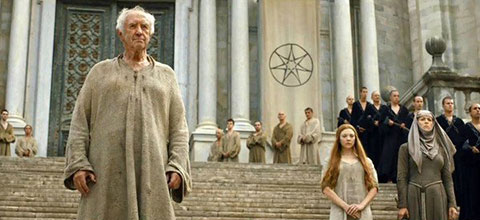 Making our peace with Hillary Clinton last spring was like making our peace with watered-down Obamacare seven years ago: The legislation was poorly conceived and managed, it was neutered to appease an opposition that never intended to vote for it, but compared to the alternative, it was all we had. The Damn Bill Passed. Maybe they could fix it in Post.
And now that the initial version is beginning to self-destruct as predicted, we're starting to hear happy chatter that Hillary may reintroduce our only protection — well, besides universal Medicare — against insurance-company mergers, pullouts and price hikes: the Public Option.
Fat chance.
We don't doubt her sincerity — for once — but she'll be facing the knuckle-dragging House, and perhaps still a Neanderthal Senate. Ain't nothing getting done until at least 2020, by which time Republicans may have invented a Kinder, Gentler Fascist to run against her.
How bad can it get?
For starters, Ted Cruz has taken time off from seeking his lost manhood to place the opening bid in the SCOTUSstakes: No confirmed Hillary nominees ever, even if the Court dwindles down to Anthony Perkins and his mom.
And just Friday, Jason Chaffetz used the FBI Email Clusterfuck to preview his upcoming Clinton Investigation Now! cable channel, featuring 24/7 hearings from his House Oversight Committee, at least until Hillary dispatches him like everyone else who stood in her way.
But even earlier this week, the high-school debate squad that populates our nation's pundit class was already rehearsing the line that without a decisive landslide, Hillary would lack a "mandate" to govern, because as everyone knows, you need a 10-point popular margin to justify your policies to everyone who voted against you.
Oh, you didn't know that?
Golly, neither did we! Which is odd, since we've been around for every election since 1960, and don't recall hearing about the Mandating Game until — c'mon, guess — 1992.
And then 1996.
But not 2000.
Funny how that works.
But no matter. As President Cheney incessantly demonstrated, the only thing that matters is power, popular-vote loss be damned. The Shrub Administration had a pliant opposition. Former pliant-opposition member Madam President won't.
Which is why we won't be getting four more years of Barack Obama, or even four more years of Bill Clinton. Instead it'll be four more years of the last six, as America rounds out its second Lost Decade of the new millennium.
Add a Comment
Please
log in
to post a comment