A Moment of Canine Zen
Wow, it's been a crazy day, what with right wing blowhards dying, gay marriage in California put on hold yet again, and more pandering with Muslim cultural centers two blocks from the World Trade Center just like titty bars.  And Tom DeLay skated!
You know what I need after a long day of craziness?
I mean, besides a martini or three?
Time for some puppy cuteness! Tonight is courtesy of Stinque's Caribbean correspondent, baked.
I present her highness Bella, the Cane Corso in all her glory: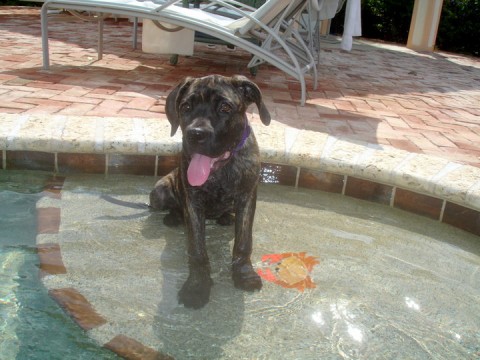 And here's how a 50 pound puppy swims: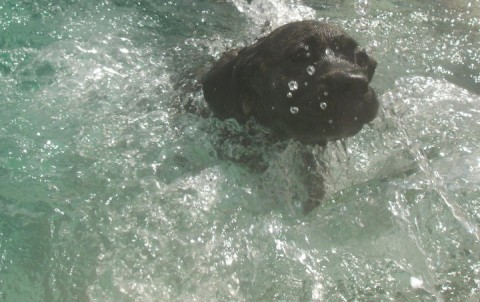 And here is how a puppy looks like a serious guard dog: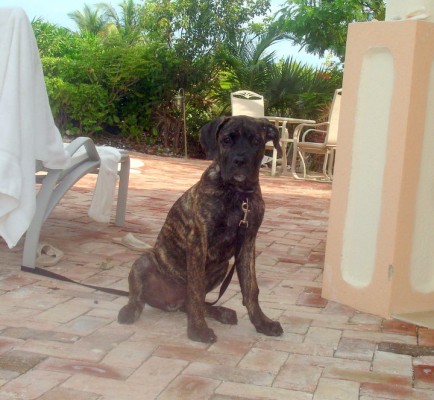 Thank you, baked, for providing us with this Moment of Canine Zen.
I believe that Stinquer Karen Marie also has a puppeh…so Karen Marie, you can find me at sanfranlefty [at] stinque [dot] com if you'd like to contribute to the next Stinque Moment of Canine Zen, which given the torrent of crazy news in the world, we may need soon.
Add a Comment
Please
log in
to post a comment