Sacred Blue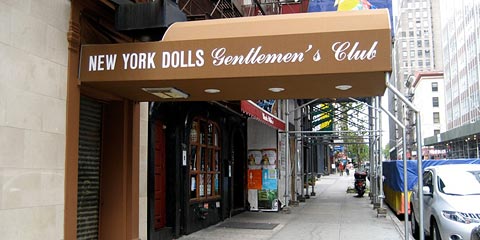 We had this bright idea the other day to browse Google Street View for the area around Ground Zero, noting establishments that, by lack of national outcry, meet the standards for respectable presence. Happily, someone about three thousand miles closer did the footwork for us.
Less happily, Traditional Serial Marriage spokesman Newt Gingrich won't shut the fuck up:
"Nazis don't have the right to put up a sign next to the Holocaust museum in Washington," Gingrich insisted, speaking of the museum where just a year ago a guard was killed by a white supremacist trying to enter the building with a gun.

Gingrich then went on to claim that "we would never accept the Japanese putting up a site next to Pearl Harbor."
No, that last reference isn't entirely off the wall — there's a Shinto shrine near Pearl Harbor, and yes, it's becoming a talking point.
"Hallowed Ground" [History Eraser Button, via Daring Fireball]
Newt Gingrich compares mosque to Nazis [Politico]
Add a Comment
Please
log in
to post a comment