Another Day, Another Boycott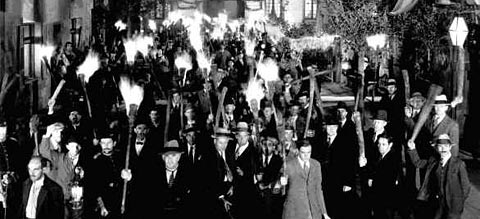 First they came for Glenn Beck, because he wants you to kill the President for him.
Then they came for Whole Foods, because its CEO wants you to die for his principles.
And now they're coming for WorldNetDaily — because it makes wingnuts look bad:
The Birthers are the Birchers of our time, and WorldNetDaily is their pamphlet.  The Right has mostly ignored these embarrassing people and organizations, but some people and organizations inexplicably choose to support WND through advertising and email list rental or other collaboration…

I think it's time to find out what conservative/libertarian organizations support WND through advertising, list rental or other commercial collaboration…, and boycott any of those organizations that will not renounce any further support for WorldNetDaily.
We have an interest in this, of course, since WND is usually good for a quick hit on a slow day. But if you insist on that boycott of WND supporters, let's start with the Republican Party.
Add a Comment
Please
log in
to post a comment