Tomorrow's Conspiracy Today!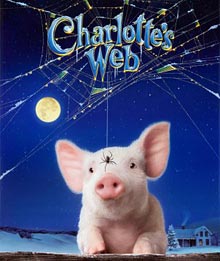 With the Birther Sitcom on hiatus, WorldNetDaily has turned its attention to the next authoritarian cabal that will provide a pretext for enslaving reality-dodging God-fearing Americans: Swine Flu.
The Pig Dawn scenario, in case you've been distracted by Project Runway, is that the Nazis subverting our Republic will use an H1N1 outbreak to declare martial law and put those reconstituted FEMA camps back into service.
Now all that's needed is to mangle some facts to fit the fear.
Say, how about microchip implants?
A Florida-based company that boasts selling the world's first and only federally approved radio microchip for implanting in humans is now turning its development branch toward "emergency preparedness," hoping to produce an implant that can automatically detect in its host's bloodstream the presence of swine flu or other viruses deemed a "bio-threat."
And in case you miss the ominous connotation of "deemed," WND links to an earlier example of how jackbooted veterinarians are already using municipal laws to field-test the implant technology on Patriot Pets in San Marcos, Republic of Texas:
"Chipping should be a voluntary decision made by a pet owner, in consultation with his or her veterinarian, after weighing the risks," states Dr. [Katherine] Albrecht, a Harvard-trained researcher and privacy advocate. "It should never be required at the point of a government gun."
So as flu season approaches, vigilant Americans should heed the warning of Ronald Reagan, the nation's only God-given prophet: "I'm from the government, and I'm here to insert this radio-tracking device into your ass so it's easier to stuff you into socialist concentration camps when the moment arrives."
Add a Comment
Please
log in
to post a comment