FEMA Camps Are Back, Baby!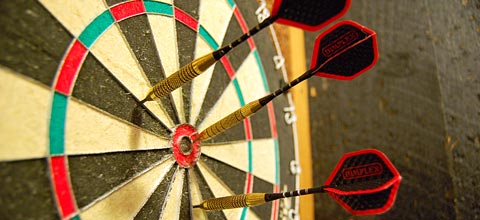 WorldNetDaily, master of the paranoid style in American blogging, is bringing back a Golden Oldie for the dog days of summer:
An ad campaign featured on a U.S. Army website seeking those who would be interested in being an "Internment/Resettlement" specialist is raising alarms across the country, generating concerns that there is some truth in those theories about domestic detention camps, a roundup of dissidents and a crackdown on "threatening" conservatives.
How they manage to fear a government they say can't run a car-rebate program, much less socialized health care, is beyond us.
But let's play along. The Army is indeed seeking Internment/Resettlement Specialists, which couldn't possibly be related to two active wars. For that matter, they're offering umpteen jobs in Helicopter Repair — including the fleet of Black Hawks that will surely be needed to hunt down Patriots like wolves in the Arctic.
YouTubist "jafount", reporting from the secret fortress of his garage, is confident he's found the "perfect storm":
Basically we've got foreign troops on the ground, we've got the vaccination situation going on, and for all intents and purposes that's setting them up to do the martial-law thing, and as a result of the martial-law thing, they'll need internment/rehabilitation/reorganization/reeducation camp counselors out there.

If you weren't awake before today, this is mainstream, guys.
And there we have to respectfully disagree. It's not truly mainstream until Lou Dobbs picks up on it.
Add a Comment
Please
log in
to post a comment