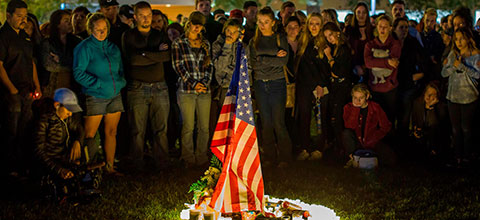 Twelve people died in a mass shooting Wednesday night.
Nobody noticed.
Okay, that's unfair. The other people in the bar certainly noticed. Friends and family of the victims certainly noticed. Everyone around Los Angeles certainly noticed, which is how we noticed Thursday morning, the occasional LA-based tweet amongst a slew of other tweets not noticing.
The slaughter of twelve people in a bar Wednesday night was only a local story.