What We Talk About When We Keep Talking About It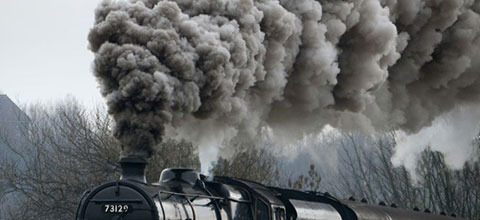 So, we're still talking about it.
It's been a couple weeks, a couple weeks since lives were taken, a couple weeks since lives were taken because of our collective inability to prevent lives from being taken, and we're still talking about it.
As we should be.
That we're still talking about it, about lives being taken that we could have prevented, that it's notable we're still talking about it, that we're amazed to still be talking about it, is such a condemnation of what once was God's Country that we should be trembling at the depth of our fall from grace. We should be ashamed, forever ashamed, at how much we have desecrated the values we once held dear, these self-evident truths, the first of which was life.
But at least we're still talking about it.
So let's talk about it.
Last week's talk was all about distraction, people talking about the wrong thing in the deliberate hope that we wouldn't talk about the right thing, that if they could just exhaust us about arming teachers, and their fetishism about what we call weapons used to slaughter innocents, and crisis actors, and the impoliteness of asking authority figures pointed questions, if they could just smother us with bullshit then maybe we would become exhausted from talking about it and talk about something else.
This didn't happen. We're still talking about it.
Nor did the futility of talking about it settle in, as it has in the past, the futility of knowing that even when young children are slaughtered, nothing will happen, because we don't value their lives and consider them worth protecting. That curse remains, that curse upon the self-evident truth we once valued, but instead of bemoaning the soullessness of our representatives, people found accomplices to shame, corporations that extended favors to those who are complicit in the slaughter of innocents through their money that enables evil, and other corporations that were selling weapons of slaughter to society's children.
Every day or two, there has been news. Fresh news. Names crossed off a list of NRA member benefits. Names of sporting-goods stores ceasing or restricting sales. A catfight between shipping companies accusing each other of dirty hands.
And we are still talking about it, because these are new things to talk about, reminders that we haven't moved on, not yet, not this time.
We are still talking about it because one day the President says maybe we should something about it, and the next day the NRA meets with him to make sure he doesn't. We are still talking about it because one day an airline adds itself to the list of corporations no longer extending favors to NRA members, and days later a state legislature seeks to punish that airline for not selling its soul as cheaply as the legislators. We are still talking about it because the kids won't shut up about it, how they lost friends and teachers in a horrific moment we had no interest in preventing, and how they're not going to let us forget what we did to them, how we failed them, how they're not going to let us talk about something else until we fucking do something about it.
We might be talking about this a long time. The futility remains, the futility of knowing nothing can be done to prevent the next slaughter of innocents until new laws are passed and old laws rescinded, that there is no one solution but many solutions that need to be tried, that we can't even get started until those representatives who have sold their souls for shiny baubles have been replaced with new representatives who maybe won't sell out so cheap.
But as long as we keep talking about it, as long as there is news to keep us talking about it, maybe this will be the time, the time we don't settle for shock and remorse, thoughts and prayers, the time that this slaughter of innocents is finally the last.
Because God help us if it's not.
Add a Comment
Please
log in
to post a comment