Teenage Wasteland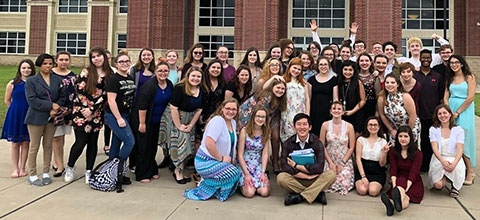 We were fifteen in 1974. It was, in retrospect, maybe not the beat time to be growing up in America. Our political memory began with a pair of assassinations six years earlier. Drastic measures were taken to stabilize the economy three years after that. The first of several gas crises struck a couple years later. And, oh, a President resigned that August.
A month later, we started high school. We were fifteen, after all.
High school was, well, high school. Nothing special about that. We went to class, we participated in band and drama, we did what kids do.
Funny thing about that: Not once, not then, not before, not later, did it ever cross our mind that some idiot might walk in and shoot up the place.
And never could we imagine the people running our country not giving a shit if someone did.
But this is what it's come to.
A student at Santa Fe High School was asked Friday about the massacre she had just escaped: "Was there a part of you that was like, 'This could not happen at my school?'"
"No," she said, "it's been happening everywhere. I've always felt it would eventually happen here, too."
Sandy Hook happened six years ago. For today's high school student, that massacre — and the inaction that followed, as inaction follows all massacres — is all they know. They've grown up with the awareness that their country could care less about their lives, that their country's leaders will piously offer thoughts and prayers and nothing else, that they have been abandoned to their fates.
What's it like to grow up like that? What's it like growing up in a world where massacre drills are as familiar as fire drills? What's it like when the best grownups have to offer is armed teachers, or fewer doors? What's it like knowing that politicians would sooner see you dead than lift a finger to protect you?
What's it like knowing that more people have died this year in school shootings than serving in the military?
In 1974, at age fifteen, we were already plenty cynical — by nature, and because of the times. But we were lucky: Nothing new about crooked politicians, nothing personal about diminishing resources. Nobody was trying to kill us, and nobody would have complained if action was contemplated to prevent it. The NRA as we know it today had yet to corrupt our leaders and our values.
We didn't grow up with a target on our back. Today's kids do. And they know it. And they know nothing will be done to stop it.
Imagine growing up like that. We can't begin to.
Add a Comment
Please
log in
to post a comment