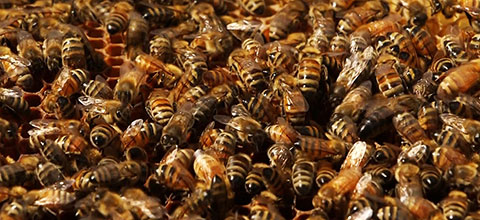 "Sure, understanding today's complex world of the future is a little like having bees live in your head," says the Honorable Chester Cadaver. "But, there they are."
Oh dear, now look what you've made us do, we're opening with Firesign Theatre.
And yet that's been our state of mind the past three weeks, the three weeks of the shutdown. We've been waiting to get our bearings, see where this is going, see what difference it makes when one wing of the Capitol isn't run by traitors.
We still don't have a fix. It's all bees.
Which, truth be told, is an improvement over the past couple years.