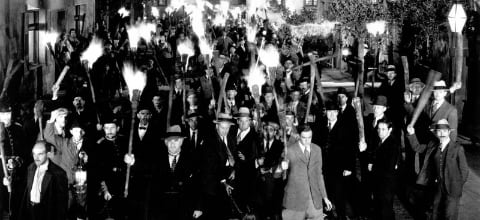 It began in 1972, near as we can tell. You could say that it really began in 1968, or 1964, or 1954, or even 1865 — nothing happens in isolation — but if we're gonna get at what it is, we're gonna pin it on 1972.
1972 is the year Democrats lost their nerve. 1972 is the year George McGovern lost to Richard Nixon. Big time. Like, 49-state big time. Jokes about the Socialist Republic of Massachusetts were popular during our teen years.
Democrats never recovered from that one. It's perverted everything they stand for. Still does.
Democrats are afraid of losing.