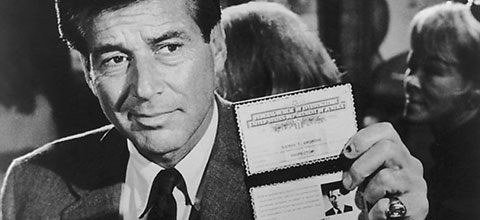 J. Edgar Hoover, who was smashing gender norms before it was cool, had his panties in a bunch about Martin Luther King Jr. MLK had a suspicious proclivity to exercise his First Amendment rights, which, if allowed to spread, might undermine the Republic by forcing it to live up to its ideals.
So Hoover did what Americans expect an FBI chief to do: He drove a Ford spied on a United States citizen:
Under the FBI's domestic counterintelligence program (COINTELPRO) King was subjected to various kinds of FBI surveillance that produced alleged evidence of extramarital affairs, though no evidence of Communist influence.
What kinds of surveillance? Well, for starters, how about this:
Hoover deployed agents to find subversive material on King, and Robert Kennedy authorized wiretaps on King's home and Southern Christian Leadership Conference (SCLC) offices in October 1963.
(Readers of a Certain Age may only remember Bobby Kennedy as a Sainted Martyr. But he was also Brother Jack's attack dog as attorney general, and before that, a rabid anti-Communist working for Joe McCarthy. History is fun!)