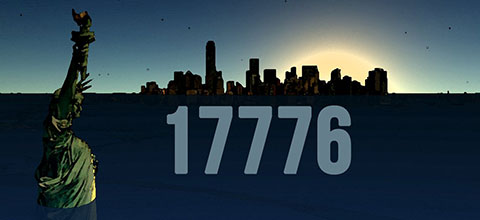 We have found it.
Truth be told, we didn't even know we were looking for it. For that matter, we didn't know we needed it. We could have happily gone for days, weeks, months, not knowing, not caring, not realizing something was missing, because consciousness has a way of hiding the seams of reality.
Really. Ever notice your blind spot? Why doesn't it show up as a hole in your vision, like a missing pixel?
Anyway, that's where it was hiding, in our blind spot. And when we found it, we couldn't look away, and we can't stop looking away.
For we have found the most precious of treasures in these dark times. We have found…
A Distraction.