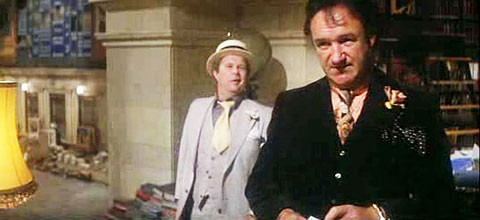 We love third-string Marvel characters, the ones who aren't big enough for movies or networks, and so end up dwelling in the Netflix basement. We love them because Saving the World has gotten pretty boring at this point in cinematic history — Superman reversed time forty years ago, after all, and after you've shown that you can rewind Earth's spin without throwing everybody into space, you've pretty much established that the planet won't blow up next time.
Besides, Beneath the Planet of the Apes blew up the planet forty-five years ago, so no point going there either.
The Marvel bench lives in the world the first-string saved, satisfying the Gods of Continuity, but their problems don't amount to a hill of beans in it. That actually makes them more interesting in practice, since their writers have to stretch to make them even worth watching. We have no inherent reason to care about street crime in Hell's Kitchen. Unless you provide one.
Case in poi—