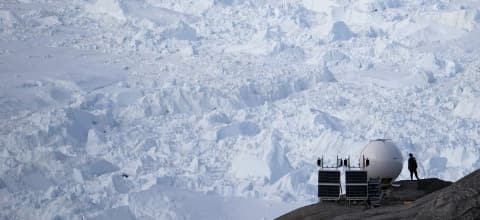 It's raining in Greenland.
This may not surprise you, rain being something most of us are familiar with. And really, some places we know could use more of it. Those evaporating California reservoirs, say. Or the Colorado River.
But what makes it noteworthy, perhaps something we should pay attention to, once we're done fretting over the loss of a sliver of the American Empire, is that it's raining in Greenland where it never rains in Greenland. Ever.
Because it's usually too damn cold.