Coming Soon to a Planet Near You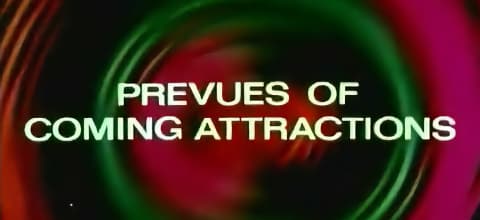 We think we can say now, with some certainty, that things are going to get much, much worse before they get better.
We're not, collectively, paying attention to the science. We're not paying attention to the circumstances. We're not paying attention to the reality.
Nothing new there. We've been ignoring global warming for thirty years.
Americans have a problem with reality. We're so large and powerful a country, we're able to live in a bubble of our own chatter, blocking out anything that displeases us. We can even get away with that for a time, but sooner or later, reality catches up.
And then what do we do? Continue ignoring it, of course. Right up until the moment it kills us. Oops!
Here's what reality is telling us, near as we can tell at this moment: Coronavirus is aggressively virulent and deadly. There is no vaccine, and likely won't be one for well more than a year. Post-infection immunity is unproven.
We know that our healthcare system cannot handle everybody at once, and is easily overwhelmed in an outbreak — in the best of circumstances. We also know that these aren't the best of circumstances, given the lethal incompetence of our national leadership and the consequences of their stupidity and capriciousness.
We don't even know how many of our nation's 330 million souls are infected, nor where, and we have only a third of the needed testing capacity to find out.
Which is why we're all stuck at home. Given what we don't know, given our inability to know, that's the best we can do.
And that's why things are going to get much, much worse before they get better. People are already getting cabin fever.
Those who aren't also going broke.
Much of this could have been avoided, or significantly ameliorated, but we're well past that now. We're seeing how this plays out, all the foolishness and ugliness, and we don't see an end to it, not until — at best — next January 20, at which point god knows what condition we'll all be in. This is the world we're living in now, day after grueling day, and the year is still young.
The "protests" we're seeing may be getting more attention than their sizes merit, they may be as legitimate as the Brooks Brothers Riot of the 2000 Florida recount, but the reality is that the idiots on the ground are being egged on by idiots in media and idiots in government.
One way or another, the country will be forced to "reopen" — whatever that means in practice — and when it does, all the work put into "flattening the curve" of infections will be tossed out the window. Without the means to track infections and respond to hotspots, we'll just go through all this again, but it will be even worse because resources will be depleted, and what remains will continue to be exorbitantly priced and poorly distributed.
Everything we're seeing now, and more. Over and over. Because we just can't accept the reality of it.
We had thought, given our advancing age, that we would long since be mulch before global warming really kicks in later this century. We had some hunches how it would ultimately go down, at least in America, given the profound collective denial of our nation's predominant demographic group.
But it turns out we don't have to wait for the afterlife to watch the calamity unfold from the heavens. We're seeing it now. Everything we're living through now is a preview for what people half our age will witness — will endure, will suffer — thirty, forty, fifty years from now.
Presuming we get past this first. Which, at the moment, is far from a certain bet.
Add a Comment
Please
log in
to post a comment