White People Will Be the Death of Us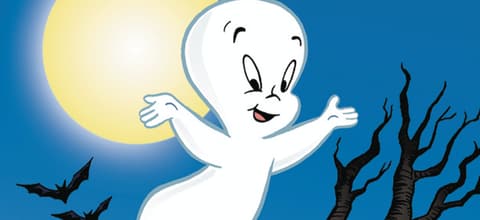 Last we visited the subject, eighteen months ago, we made a startling discovery:
White people are stupid fucking idiots.
Okay, not that startling. It's not a plot twist if you knew it all along.
But there it was, in every poll, not just recently, but going back generations: You want to find the trouble with America, how we keep ending up on the wrong side of history, it's White Americans making the call, or at least being distressingly ambivalent about it.
And now they want us dead.
Let's look at a new poll. "Quality" poll, live phoner, two thousand respondents, all registered voters. Every poll is a snapshot, as they say, but when the snapshot shows the same picture you've been seeing for decades, you can run with it.
Oh, and the poll was taken the first week of April.
Should future aliens be able to decode the remnants of our ruined civilization, by the first week of April 2020 a global pandemic had reached America, sending the nation into a tailspin because its leaders had denied the encroaching threat, previously disabled all defenses against it, and did little, nothing, or worse, to address it. The nation's citizens were dying horrible deaths by the thousands because of this.
This was all known. We hadn't yet known what was to come, but it wasn't May yet, and the wormhole was still hiding behind Jupiter.
What you would expect, in a moment like this, is that a nation's citizens would regard its leaders as angry villagers regard a reanimated corpse. You would expect shortages of pitchforks as well as toilet paper.
And the poll shows this: Americans think unfavorably of Donald Trump, 73-10 percent.
Hold on, that's Black Americans. So sorry. The real number is 60-32 percent.
What? Geez, misplaced our reading glasses. That one's Hispanics. The actual total number — the one you'll hear — is 52-41.
And if you wonder how in hell that murderous sociopathic narcissist keeps managing to hit 40 percent: The split among White Americans is 48-47 — in favor.
Even now. Even in April. Even after March.
Even split.
White people don't like hearing this, by the way. The demographic group that has long since mastered reducing other demographic groups to reductionist descriptions is the first to go #NotAll on you when the mirror is turned.
No, they'll tell you, it's really White Evangelicals who want to rush the Rapture, 79-19 in favor of President Antichrist. No, they'll insist, it's Whites without a college degree, 60-36 who think President Plutocrat is doing a good job. No, White Women will tell your manager, it's really White Men who love President Rapist, 57-40.
Evangelicals we'll give you. But Whites with college degrees only disapprove Trump 54-43 percent. White women only dislike him 55-40 percent. If you're White, the odds substantially increase that you're a stupid fucking idiot.
Who wants us all dead.
Fine. It's the Boomers, right? Must be the Boomers who are tipping the scales.
Yeah, funny thing about that: Americans 65+ dislike Trump's job performance 54-43 percent. Same, more or less, with other age groups.
Except if you're 50-64, in which case you're cool with Trump, 51-46. Fuck you and your attitude, Gen X. You're just as happy to see us all dead.
Why does all this matter? Same reason it always has: We're not seeing what the problem is. We're not seeing where the problem is. Trump didn't anoint himself. The Electoral College and the Senate may be engines of tyranny, but Mitch McConnell didn't vote himself in.
White people did.
White people always have.
White people are the reason America can't have nice things.
And it's not even enough that White people are doing their best to ruin America.
Because now White people, the White people who voted in these traitors and charlatans, the White people who continue to support them, even now, in the face of death and destruction, they want us all dead.
If that wormhole behind Jupiter doesn't swallow us first.
Add a Comment
Please
log in
to post a comment