The Years of Living Dangerously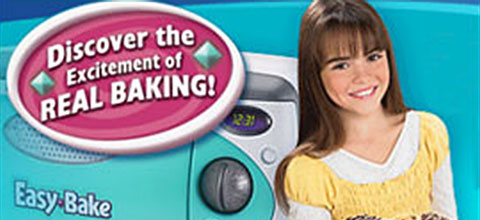 In 1990, SNL presented "The Global Warming Christmas Special", an extended sketch that sadly cannot be found online, save for a transcript. It was hosted by Mike Myers as Carl Sagan, with special guest Tom Hanks as Dean Martin, and you'll have to let your imagination fill in the rest. If it helps to include Phil Hartman as Isaac Asimov, consider it done.
For years afterward, the sketch provided for us a landmark in popular awareness. SNL doesn't tackle a subject until it's ripe, and we could confidently say from that moment that global warming was part of The Conversation.
You might even say it was ready for prime time, but global warming had already been in prime time — thirty years earlier.
Back when Ma Bell had our money to burn, AT&T produced an annual series of science specials, initially guided by Frank Capra, and broadcast — in color! — on CBS. 1958's entry was "The Unchained Goddess", about the weather.
Near the end, after explaining the wonders of potentially steering hurricanes with oil fires on the ocean, Dr. Research — okay, this is Capra and the Fifties — issues a grim warning to the audience:
"Even now," he says, "man may be unwittingly changing the world's climate through the waste products of his civilization. Due to our release through factories and automobiles every year of more six billion tons of carbon dioxide, which helps air absorb heat from the sun, our atmosphere seems to be getting warmer."
To which his assistant asks: "This is bad?"
Had we written the script, Dr. Research would have responded "No shit, Sherlock," but we weren't born yet, and America was spared.
That primetime broadcast wasn't the end of it. All the science specials were later distributed as 16mm educational films, and we're reasonably certain we saw it once or twice growing up, whenever a teacher needed an easy smoke break. But the SNL sketch comes to mind more easily, probably because Phil Hartman is funnier.
And it's not like nothing happened in those intervening thirty years. Pollution was the topic in the Sixties, gas shortages in the Seventies, nuclear power and Chernobyl in the Eighties. By the time global warming returned to attention, we were already three horsemen into the Apocalypse.
The era we were born into and grew up in was the era when humanity came to recognize its collective impact upon the global environment. There was no before, only after.
The costs were what economists call "externalities", not priced into the resources we consumed, enabling us to grow comfortable with the products while ignoring the consequences. And while that ignorance may have been simply naive at first — Who knew? — we also watched as it hardened into denial. Because understanding has its own cost:
Responsibility.
You cannot acknowledge that human industrial society is dangerously affecting the human habitat without feeling obligated to do something about it. And the higher the cost of action, the more compelling the option of inaction.
Only you can't say that. You can't feel that. You can't grant that we are collectively turning the Earth into an Easy-Bake Oven, but what the hell, humanity had a good ride. Instead, you must actively disregard and dismiss all evidence within sight, including the evidence of your own eyes. There can be no problem, because the solution is unbearable.
But nature votes last, of course. A couple years after the SNL sketch, we read an article about global warming in the New Yorker, perhaps a book excerpt by Jonathan Schell, describing a "tipping point", like a canoe tipping over, when the atmosphere would get so warm that it flips into a new steady state, unable to return to pre-industrial levels for centuries, as the gunk is slowly flushed out of the system.
Unless immediate, significant action was taken, then, in 1992, the inexorable rise to that tipping point would be reached, and no action thereafter sufficient to stop it.
We remembered that article, and recall it now, for only one reason:
The projected tipping point was 2012.