The Dementia Tax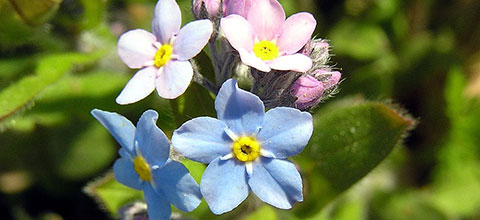 One of the more fascinating issues to arise out of the fascinating UK election is what's known as — thanks to Jeremy Corbyn's clever branding — the "Dementia Tax". This was a plan by Prime Minister Theresa May to, as the Murdoch-owned Sun put it, "ask wealthier pensioners to pay a little extra for their care to protect the poor".
It didn't go down well. Under the original plan, "pensioners would pay for residential care or help in their own home from their homes, with their last £100,000 protected." Meaning: The government wouldn't help until you've drained your savings down to a mere six digits.
Imagine! Only $125,000 left to your name!
Actually, we don't have to imagine it. We've been dealing with it the past year.
For starters, our mom has dementia. And our dad had back surgery last summer, on top of diabetes. Both are in their 80s, and both are now in long-term care, after living more than a half-century in one house.
The monthly expense for both of them is many thousands of dollars. Many. Many, many, many.
Here's how this works, when Medicare and supplemental insurance are no longer equal to many, many, many:
You sign over everything you own to the state.
Specifically, all your pension income is funneled into an "income-cap trust", beyond your personal reach. The "cap" here is a legal means to qualify you for Medicaid if you're not (yet) destitute. With a trust, you no longer have any income. You are now, for official purposes, poor.
And with that trust, you are provided a budget. Your budget spends down all available income on your health expenses, except for a $60 monthly allowance. Medicaid then covers the rest.
You can also keep a car, if you have one, and you're not necessarily kicked out of your home. But Medicaid tracks your costs as you go, and when you die, they have first dibs on your estate. Your $300,000 home, even if was paid, wouldn't leave much if anything left over.
We've become something of an instant expert on this, since we're in charge of both our parents' trusts. We see the numbers, we get the bills, we understand the consequences.
And we know there was no spare $125,000 to begin with, much less left over.
And here is what happened in the UK: A Conservative plan to limit government health liability to a level unimaginably more generous than what we've been dealing with the past year was immediately and roundly panned by everybody.
While Republicans here are planning to cut Medicaid benefits below the subsistence levels we barely enjoy now.
Paul Ryan and Donald Trump want to kill our parents. And if Senate Republicans succeed in cobbling together anything like the House healthcare plan, we'll add Mitch McConnell to the list of murderers.
Add a Comment
Please
log in
to post a comment