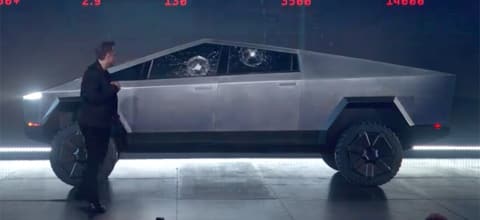 "[The Cybertruck] doesn't have a brake pedal. Why? We didn't have to do that. It doesn't need one."
–Elon Musk
You'll feel no pain when your head smashes into the shatterproof windshield.
Framed notarized certificate and titanium wallet card declaring your dick isn't that small.
The optional Westworld android to cheat the diamond lane during your commute definitely won't kill you.