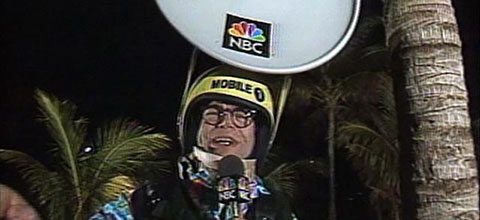 Maybe it's because we've used to it.
Two of the three most influential comedians in our life are Bill Cosby and Woody Allen, which doesn't say much for our track record. And although their falls from grace came long after we had grown creatively disappointed with each, the fact remains that our pleasure in Cosby's early storytelling and Allen's early movies has long since been darkly tinged.
But we can't walk away from what shaped us. They is what they is.
And by now, we've also long since known the drill: When the news breaks, deal with it. You don't want to defend the indefensible.
At least, we thought you didn't.