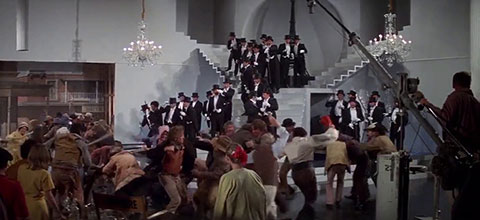 We've been thinking a lot about Blazing Saddles lately. We've been thinking a lot about it for the past ten years, actually, in different ways at different times.
What first started bringing it to mind, was, well, the obvious: The Sheriff is near. The Sheriff was Barack Obama, and you couldn't help playing it out from there. (Okay, and Biden is Gene Wilder, and Madeleine Kahn is — maybe we should just keep that one to ourself.)
And if that's the reason Blazing Saddles came to mind, it should have stopped coming to mind two years ago, with Sheriff Barack and Joe driving off into the sunset in a Secret Service limo.
But it didn't go away. It keeps coming back.