The Dogs That Didn't Bark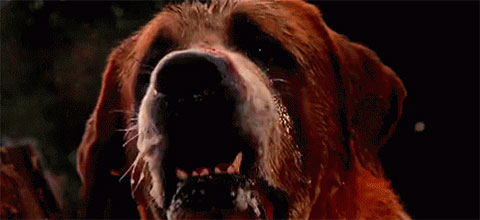 If power, as an unindicted war criminal once said, is the ultimate aphrodisiac, there are a lot of Republicans sucking Donald Trump's cock right now.
And swallowing.
Hard.
You may presume an unpublished appendix to this piece, cataloguing Republicans who said only months ago that Donald Trump was a grave threat to the Republic, and who now are all too happy to collapse to their knees and pucker up, giddy to suckle at the fount of authority they're eager to wield.
This sadly comes — er, sorry — as no surprise. From the Southern Strategy to Welfare Queens to Gay Marriage, Republicans have consistently and cynically exploited social divisions for personal power, usually at the benefit of their wealthy patrons, and to the detriment of their constituents. Their hypocrisy would be stunning, were it not a condition of their existence for a half-century.
We've long known that Republicans are all too happy to sell out their countrymen. What does stun us is how willing they are to sell out their country, all for a taste of Donald Trump's sweet jizz.
In the world we thought we lived in, a CIA assessment that Russia was not only trying to monkeywrench an American election, but strongly favored one candidate — even though it possessed incriminating messages from both — would be the subject of sustained outrage. Period. Patriotism would smother partisanship. Acts of War would be declared. This is America's argument. You stay out of it.
Instead, suspicions of foreign involvement in our elections were dismissed when they first arose, and are likely to be dismissed now that conclusions have been reached.
Dismissed. By Republicans. Who won't hear the truth because their heads are enveloped in Donald Trump's mighty thighs.
Just as there's a word for those who take power without the consent of the governed, there's another word for those who betray their own country.
We call them "traitors".
Add a Comment
Please
log in
to post a comment