Red Dawn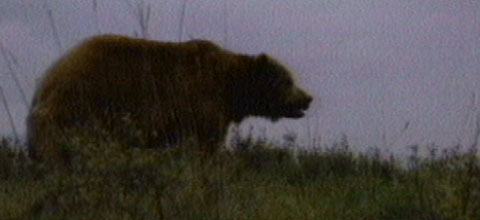 On Monday, freelance agents of the Russian government will vote to elect Donald Trump the President of the United States of America, following a successful campaign directed by Vladimir Putin to undermine the candidacy of his opponent.
It wasn't supposed to happen this way.
Instead, the Russians were supposed to launch a land war on the United States, breezing to success until a group of plucky Colorado teens resisted them. We were supposed to fight the Russkies, not welcome them.
Silly us, we thought Americans had a problem with tyranny. We should have known better.
And the thing is, we used to.
We grew up during the Cold War, at least the last thirty years of it. America was opposed to tyranny, or so we were told, until folks started noticing our country's support for unsavory characters around the world, toppling democratically elected governments if necessary to install them.
They were sons of bitches. But they were our sons of bitches.
And not Commie Russia's.
The goal was not to make the world safe for democracy, but for the United Fruit Company, Standard Oil, and Halliburton. Threats to populations we can put up with, but don't mess with our capital.
Which is why Donald Trump, Donald Trump's supporters and Donald Trump's Secretary of State nominee don't have issues with former KGB agent Vladimir Putin: We can do business with him. We'll even throw in Ukraine to close the deal.
What? Ukraine not enough? How about we break up NATO as well? They're just chiseling us anyway.
The Angry Mobs back home don't care whether Trump introduces tyranny to America, because they fancy themselves beneficiaries of it: The oppression will fall on the backs of those who have been taking America away from them.
No, not the wealthy who have been taking larger slices of the pie since 1980. And not the plutocrats of Trump's cabinet, whose combined wealth totals more than a third of the citizens they serve.
No, the villains are, as always, liberals and colored folk. They'll get what's coming to them, that's for sure, even if we have to dismantle Medicare and Social Security to do it.
What's brilliant about our new tyranny is that they pulled it off without FEMA trailers or black helicopters or gun confiscation.
Because unlike the movies, none of that was needed.
All they had to do was ask.