Boycott SOTU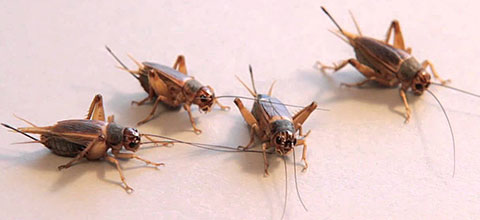 The State of the Union address is one of our grandest political traditions.
It is also one of the silliest.
It begins with Honorable Congresscritters jockeying for aisle position where the Preznident walks in, the better to be caught on camera in the presence of American power. It continues with the ritual standing ovations from one half of the room or the other, plus the obligatory cutaways to Humble Citizens mentioned in the laundry-list speech. Finally, everyone sits on edge to hear whether the State of our Union is, indeed, strong, which would be the only surprise of the evening if it wasn't.
Not only is it silly, it's completely unnecessary.
Constitutionally, the president is only obligated to provide a report and recommendations "from time to time" — not even annually. Washington delivered it in person, but Jefferson dropped the practice — America had no need for Kings — and just mailed it in. The SOTU as we know it only resumed under Woodrow Wilson, and with the advent of radio and then television, morphed into the beast we know today.
But while delivering a report is a Constitutional chore for the president, nobody's obligated to sit there and listen to it.
Antonin Scalia skipped most of them during his tenure, declaring the SOTU a "childish spectacle", one of his few opinions we would heartily join. Samuel Alito squirmed through one Obama address, shaking his head and whispering "not true"; Joe Wilson was more, uh, robust when he disputed what he considered an egregious claim from the dais.
As silly as it's become, we've still enjoyed the State of the Union over the years, just as we've enjoyed other meaningless democratic traditions like canned conventions and multiple-pen bill signings. They're part of the fun.
But honestly, this year everyone should give the State of the Union a pass.
Our current president may have been legally elected, but his election did not reflect the will of the people. In a few short — okay, long — weeks, he has shown himself to govern like a tyrant, if a blessedly incompetent one. He has already caused great harm, and has the potential to cause much greater harm, if he ever figures out how. He demands respect without earning it.
Oh, and he desperately needs to be loved, and for that love to be palpable.
A half-empty room would be the most powerful message his opponents could send. Even if he inevitably lied about it later.
Heck, if you wanna make a real show of it: The moment he starts talking, stand up and leave.
Yes, we know, such a display would be dreadful, resulting in an epidemic of pearl-clutching the likes of which Our Exceptional Republic has never seen. Think of the precedent! We must respect the Office!
And we do. Very much. So much so, we refuse to offer any respect to the lying bastard who holds it, who would break his oath to uphold the Constitution as easily as he has broken every other oath in his life.
Besides, a president's first address to Congress isn't formally a State of the Union anyway. You can show up next year with a clear conscience. We hear President Pence plans a stemwinder.
Add a Comment
Please
log in
to post a comment