The Bystander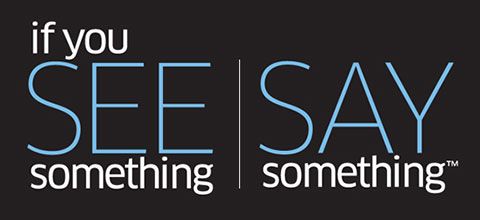 However you game it — impeachment, resignation, 25th Amendment, cholesterol poisoning, capture by flying monkeys — the one person who stands to immediately benefit from Donald Trump's involuntary rapture is Mike Pence.
And honestly, that would be fine with us. Mike Pence may be evil, but he's conventionally evil, predictably evil, the kind of evil that doesn't make you seriously question whether humanity itself will survive him. We can work with that.
Pence is also smart as a weasel, ably distancing himself from the chaos surrounding his boss. He has no role, public or rumored, in the mess that's unfolding, aside from being pissed that a notorious liar would, heaven forfend, lie to him. Mike Pence is stalwartly Above the Fray.
But when the moment comes for Mike Pence to step up and lead America out of its latest national nightmare, there's just one problem:
He's complicit.
We're not saying that Pence is Putin's backup plan, a spare just in case the Puppet's strings get cut. Pence will be able to honestly say he had nothing to do with the Shocking! revelations we're hearing only now. And things being how they are, he'll probably get away with it.
But we're hearing little now that we weren't hearing before Pence accepted the nomination at the Republican convention, where the Trump campaign insisted on only one platform detail — which benefited Russia, and which everyone at the time thought was really odd.
Since then, Mike Pence has been happily along for the ride. Like his fellow Republicans, he'll gladly sell out his country to achieve power.
And of all the people in the Trump administration, Pence holds unique power: He can't be fired. Nor can he be silenced. He can be sidelined, as veeps often used to be, but he can't be dismissed.
At any moment he chooses, Mike Pence could call a press conference, and it would be carried live on every cable-news channel. He could recite the known facts we all can recite by now, and call for a special investigation. He could say what he knows, what he's seen. He could take questions, and answer them honestly. He could take all day, and the audience would keep growing.
And Trump couldn't do a damn thing about it, aside from crashing Twitter servers with his response.
Mike Pence won't do that, of course. He'll just keep by himself in the corner, the Innocent Bystander, waiting for America to declare him our hero when the moment comes.
But when the DC press corps resumes its customary habit of fellating the powerful, we'll know better. We'll know that Mike Pence was the one person who could have stopped the madness.
And he didn't.
Add a Comment
Please
log in
to post a comment