Paladino is Bananas for Porn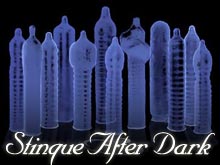 GOP New York candidate for Governor "Carl Has Two Families" Paladino's family, er families, values rant on Sunday in front of a crowd of Hasidic Jews got more attention at the time for his anti-gay diatribe, but at the speech he also said:
"We must stop pandering to the pornographers and the perverts who seek to target our children and destroy their lives."
Well you all know what comes next.  Assume the position for the hypocrisy drill, boys and girls. Assume the position.  In light of Carl's fixation on pornography and teh gheyz, WNYMedia, the news outlet that in April released the obscene (horsefucking) and racist emails that Paladino had sent to half of Buffalo, has now released eight different completely NSFW pornographic videos and photos that he sent to practically every prominent businessman or politician in Western New York.  NSFW after the jump.
They include:
1. A video of a young woman in pigtails engaging in sexual acts. Paladino wrote that the video is "awesome".
2. A photo entitled "Russian Beauty" showing a woman masturbating and expressing breast milk onto a glass window and table.
3. A video of two young women engaging in lesbian sex.  Paladino wrote that the video is "awesome."
4. A photo of a woman receiving a bikini wax, entitled, "I found my retirement job! xxx"
5. An email entitled, "squirter" depicting a male and female engaging in sex acts.
And finally, my favorite,
6. A video from "fistflush.com" of a woman engaging in sex acts with a bunch of bananas, entitled, "Chiquita Bananas…xxx careful".
Now I am not a prude and enjoy a good sex scene when done right and intelligently, I just find a lot of porn idiotic (i.e. a woman sticking a bunch of bananas up her ass is funny, not erotic) and often times degrading to women.  But that's not really the point. Instead, as Alan Bedenko, the Buffalo blogger who released the emails wrote:
You cannot claim that gay marriage will cheapen or harm the institution of marriage if you, yourself, have carried on an affair and fathered a child out of wedlock.

You cannot claim that you are opposed to pornography when your email inbox and outbox is so jam-packed with it.

You cannot claim the moral high ground whilst crawling through the gutter.
Happy Friday Night, Stinquers!
Add a Comment
Please
log in
to post a comment