Three Amigos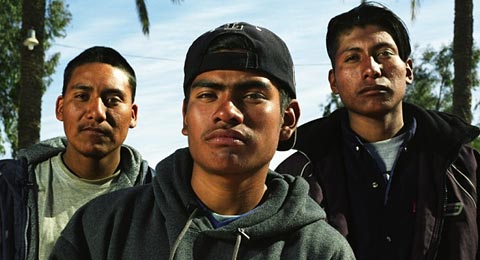 We completely missed this a week ago, but the source image of the Vitter/Angle "Illegal Aliens" ad has been identified.
The photographer is Chris Floyd. He took the photo in Altar, Mexico. In 2006.
The men I met that morning in the Altar town square told me that they were farmers from the far south of Mexico and that that season's crop had failed, leaving them with nothing to sell and no option, they felt, but to make the journey north to America to seek work. At the point that photograph was taken not one of them had ever set foot in America, and I have no idea if they ever did.
Floyd told the Washington Post he doesn't know their names. Under the circumstances, they preferred to remain anonymous.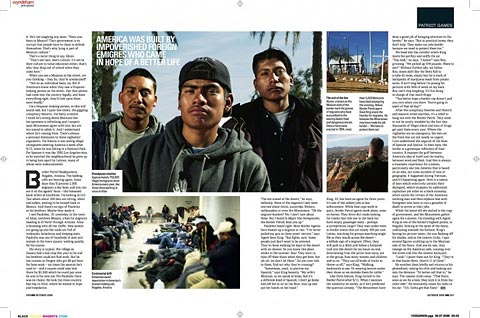 The photo was published that October in British GQ, as part of a story about the Arizona Minutemen. After that it went to online stock-photography retailer Getty Images, where it was properly captioned and available only for "editorial" use — meaning, in journalism jargon, for other news stories only. (For folks like us who deal with stock images, this is a very familiar distinction.)
Floyd knows of only two times the photo was licensed online through Getty: "Once by AOL for a tiny news item and in 2008 by a design firm in Washington DC that do a lot of work for the Republican Party."
However, Getty doesn't license images for TV advertisements through its website, and when Floyd wrote a week ago Friday, it was unclear whether a Getty staff member had approved it. Floyd himself is clear that he would not have allowed it.
And there our story ends. Oh, except for one thing. Those two ads? They've been yanked from YouTube.
Add a Comment
Please
log in
to post a comment