BozoGate Day 3: Will Lamestream Media Ignore the Scandal of the Century?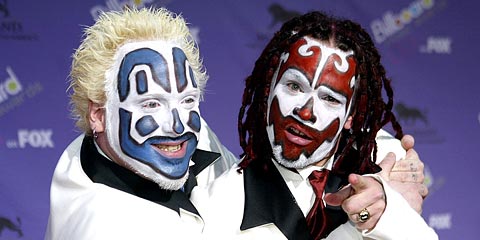 As our devoted readers know, the political world was rocked over the weekend by Christine O'Donnell's claim that her father played Bozo in Philadelphia — a claim that cannot be confirmed, even after extensive research.
Well, the political world should have been rocked. But so far, nobody's picked up on this game-changing controversy. Even after we launched a national billboard campaign Sunday to take the issue to the People of These United States.
But our diligence remains masturbated unabated. Because there's a principle at stake, a principle grounded in the foundation of our democracy:
Anybody who would lie about a cherished childhood icon is unqualified to serve in the United States Senate.
Really. It's in the Constitution. Look it up.
So, what's next? We need money. Lots of it. Send us $35, and we'll consider sending a fax in your name to every member of Congress. Send $75 to our billboard fund, and we'll think about posting our message on every highway in the country.
Because without money, we can't channel your outrage into our bank account. And then nobody wins. Not you, not the nation — and definitely not us.
BOZOGATE: THE COMPLETE SAGA
1. A Very Special Stinque Investigation
2. "Where's the Bozo Certificate?" Billboard
3. Channel Your Outrage Into Our Bank Account
6. Adventures in Surrealism: BozoGate on Countdown
Add a Comment
Please
log in
to post a comment