Meet the Winner of the Golden Vuvuzela
I present to you the winner of the Stinque Golden Vuvuzela for Hottest Hottie of the World Cup: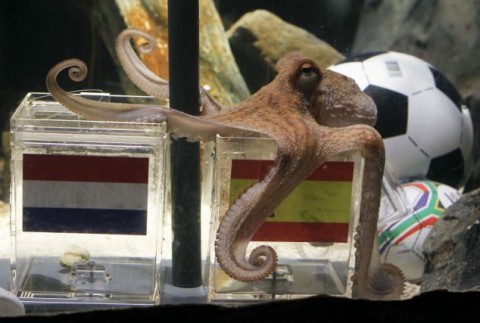 With 51% of the vote, Paul the Psychic Octopus crushed a field that included five sexy men and one sexy woman. Runner-up Jonathan Bornstein from Team USA mustered only 14% of the vote.
Congratulations, Paul! Enjoy your retirement from the hard work of predicting winners of soccer games.
Add a Comment
Please
log in
to post a comment