Waterloo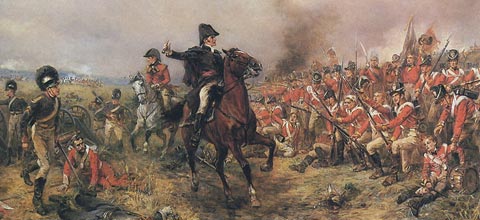 There is no intrinsic meaning to Tuesday's election. The better campaign won: from what we can tell at a distance, one candidate was hungry, the other expected to be served dessert.
There's certainly no meaning to the tally itself: of some two million votes cast, a hundred thousand divided winner from loser. The country has been narrowly split for a long time; if there's any trend to identify, that's it.
Teddy's seat won a by Republican? Senator-elect Happy Trail was introduced by former Governor Mittens. Republicans are no stranger to statewide office in Massachusetts.
A referendum on healthcare? We're not the first to notice that Massachusetts already has a plan, imperfect as it may be. A sixty-vote Senate isn't a pressing issue for the commonwealth.
Obama parachuting in for a pep talk? Too little, too late — the race was lost weeks ago, when nobody was paying attention.
But meaning abhors a vacuum, and my, you can hear the hot air rushing in. Most of it you can ignore — but pay close attention to Congressional Demrats. Right or wrong, their take on the election is the one that matters, since they have the power to act on their judgment. Or, in the case of Barney Frank, not act:
I am hopeful that some Republican senators will be willing to discuss a revised version of health care reform… Our respect for democratic procedures must rule out any effort to pass a health care bill as if the Massachusetts election had not happened.
It won't be Massachusetts that proves Jim DeMint right. But if Democrats use Massachusetts as an excuse to run away from healthcare reform, Waterloo is as good a term as any.
Add a Comment
Please
log in
to post a comment