This Much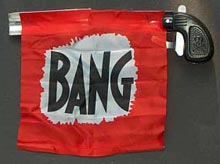 Back in September, we asked an impertinent question:
The immediate, practical question is this: How much will the healthcare "reform" fuck us over?
And now, the Congressional Budget Office hands us a ruler:
Yesterday, in an analysis of House health care legislation, the CBO concluded that the six million people expected to enroll in the public option by 2019 will be paying, on average, higher rates than will people buying private plans.
It's still early in the game, since healthcare legislation has umpteen hoops to jump through. But unlike Team Sarah, the gun we see in the bill is pointed at our head.
Add a Comment
Please
log in
to post a comment