Team Sarah Reporting for Duty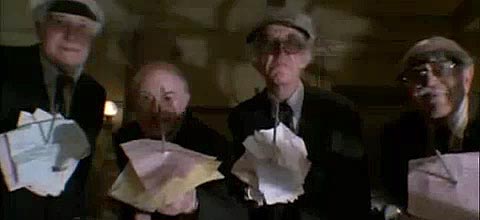 Nancy Pelosi is expected to release the House version of the death panel healthcare bill this morning, and the good folks at Team Sarah are ready to crowdsource pages 1 through 1880 for signs of socialism. "Please ONLY report items that are truly egregious or Red Flags," the leaders remind the troops, and for assistance, they've provided the following taxonomy of egregiousness:
rationing
privacy
ethics
quality of care
educational
abortion
military/guns
immigration
financial
other
We, of course, will follow our usual plan of action for momentous morning events: Sleep through it. But if you hear a strange noise coming from your computer, it's probably Team Sarah "utilizing the ENTIRE INTERNET BLOGOSPHERE for maximum exposure to the American public." Especially if they find the secret provision that keeps guns out of emergency rooms during immigrant abortions.
Add a Comment
Please
log in
to post a comment