3.5%, beeeeyotch!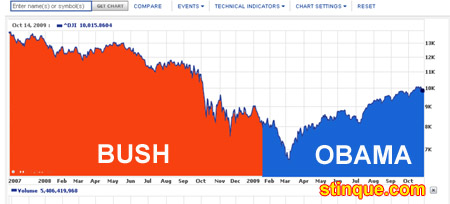 According to the New York Times, the U.S. economy showed a 3.5% expansion in the 3rd quarter of this year, after more than a year of contraction.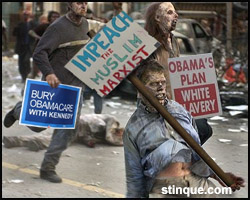 What this means is that, despite the best efforts of Rush Limbaugh, Fox News, the GOP and its Teabag Zombie army, America likely will succeed and may even prosper in the 21st century. The worldwide economic collapse that Conservatives were counting on to overturn civil society and install a Theocratic Fundamentalist Christian government modeled on the Taliban has been averted, and prepubescent boys can now breathe a sigh of relief. Their molestation at the hands of Republican apparatchicks will not be sanctioned and covered up by the  High Priests of the New Christian Judiciary that was slated to replace the Supreme Court. And women will still be allowed to vote, as well as hold paying jobs. We may even see real health care reform that does not consist of a new focus on faith healing.
No, we're not out of the woods yet, but the briars and vines are definitely thinning ahead.
Add a Comment
Please
log in
to post a comment