Your Money or Your Life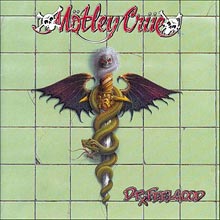 If we read the colonic bag correctly, the "public option" is dead. Even if it passes the House, it won't survive the conference committee. Instead, some future public plan will be "triggered" if certain standards aren't met after a suitably long period of time.
Long enough, that is, for those standards to be suitably weakened. Or for whatever public option eventually emerges to be suitably hobbled.
None of which matters, since it has no more basis in reality than a campaign promise. Much like the promise that led us to hope something worthwhile might be accomplished this year.
Instead, the immediate, practical question is this: How much will the healthcare "reform" fuck us over?
It's a practical question because, while the details remain in flux, there's a good chance the legislation might make things worse than the wonderful system we enjoy now.
Say, for example, an individual "mandate" requires everyone to purchase health insurance. Without a public option — a national insurance pool covering tens of millions of citizens — we're looking at a marvelous windfall for those insurance companies that are so efficient, they manage to keep thirty cents out of every dollar you hand them.
And while premiums would be subsidized, they likely won't be subsidized to the point where people can actually afford them.
And even if you're lucky enough to cover the dues, your deductible may still be so high that your actual coverage never kicks in.
At which point we might start our own Tea Party. But with real teabagging, since our parties are more fun.
All of which is to announce that Barry's going to say something tonight that won't make a damn bit of difference, and we'll be revving up our Open Thread/Hemlock Tasting Party at 7:45 p.m. ET. À votre santé!
Add a Comment
Please
log in
to post a comment