Nice Work If You Can Get It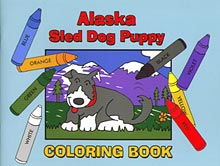 Sarah Palin's signature on a ghostwritten book is worth at least $1.25 million, according to a financial disclosure released today — the last filing for Talibunny's temp job as Alaska governor. She claims to have blown $600,000 of that on "legal fees to fight false allegations while governor," which still leaves $625,000 for a live-in airplane hangar.
Alas, a cool million doesn't go as far as it used to, so Palin's still reading prepared texts for beer money. Which brings us to today's email from Team Sarah:
The Iowa Family Policy Action center needs to raise $41,000 in order to have Sarah Palin come to speak on November 21, 2009. They have raised $59,000 already, but they need to know there is enough coming in to ensure that they can pull this off.
Won't you give generously? Mommy needs a Northland to keep the mooseburgers fresh.
Add a Comment
Please
log in
to post a comment