News Flash: France Does Something Right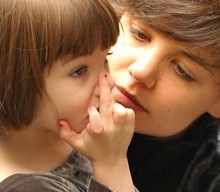 Looks like French Thetans are reporting to their landing stations today, thanks to a ruling in France that's forcing the French branch of Scientology (preciously called, "Scientologie") to pay up to a million bucks in fines.
There were two separate charges of fraud and extortion, filed by two women. One forked over about $40,000 for… well, whatever stupid shit Scientology makes you fork over money for. But the second, I believe, cut to the heart of France's sense of entitlement:
The second woman said she was forced by the Scientologists to undergo embarrassing tests, and to enroll in courses about the sect in 1998. When she refused she was sacked.
That's right! Someone kicked a French person out of an organization. No matter that said organization was described as a cult by prosecutors and the judge said members are "plunged into a 'state of subjection.'" Or that she didn't even want to be there.
Don't kick out the French: You'll always get caught.
Add a Comment
Please
log in
to post a comment