No Peeking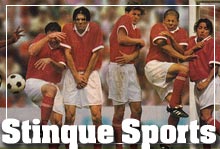 It's the first Sunday of The Great NFL Fan Strike, so let's check in with the Dittoheads who are giving up America's Corporate Pasttime in solidarity with their Oxy-addled leader who cared too much:
Margarita: "First the commies took the auto industry then they're working on national health care scam…but the NFL????"
Mary: "Frankly, this is even worse than the entire steroid scandal."
Glenn: "The NFL…yet another bunch of liberal mind controlled by Obama creeps."
Bobby: "An attack on Rush like this is an attack on all of us. People said that I was paranoid when I told them that my car had been vandalized just because I had conservative bumper stickers on it."
Jeff: "Rush regularly turns over his microphone to Thomas Sowell and Walter E. Williams, African Americans both."
Gene: "J Lo and Fergie are NFL minority owners who have said and done much worse."
Marj: "Wonder if Obama would be allowed to buy a team with all his 'controversial and racists' remarks. Ya think?"
jakemcintyre: "The Obama-Goodell-Castro NAFTA Superhighway will destroy, pave over Cowboys Stadium, Soldier Field, Lambeau Field. Fact."
Hal: "So today, although it was difficult, I called up the Chiefs and canceled my season ticket account. I told them why. They asked me if it was really because they had lost so many games."
Tim: "football without Rush is like thanksgiving without turkey"
And there they have a point: Comparing Rush Limbaugh to an artificially fattened perversion of nature is something we can all get behind.
#nflboycott [Twitter]
Add a Comment
Please
log in
to post a comment