The Amazing Racism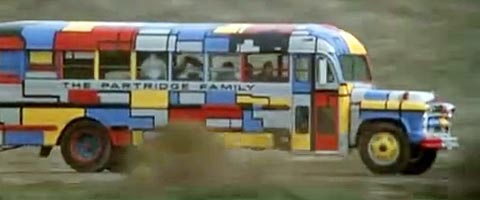 Monday morning, a high-school student was beat up on a St. Louis-area schoolbus. He had been looking for a seat; not finding one, he gingerly removed a bookbag occupying space and sat there. Upon which the bag's owner started hitting him. Another student joined in, and others on the bus cheered.
Let's cast the scene. We have some options…
(a) The student is white; the kids beating him up are black.
(b) The student is black; the kids beating him up are white.
(c) Open casting! Doesn't matter who plays which part, since race has nothing to do with it.
As it happens, the fact of the matter is (a) — although it just as easily could have been (b), since the truth of the moment is (c). It was a bog-standard schoolbus fight.
Which isn't, unfortunately, how the cops first described it:
"In my estimation, it's racially motivated," said Capt. Don Sax of the Belleville Police Department. He said one reason he had formed this opinion was that many of the students, most of whom were black, yelled their support for the beating.
Before you jump to conclusions — there will be plenty of that in a moment — note that the chief retracted his statement Tuesday morning, and that the local superintendent had said Monday there were no racial problems at the school.
Note as well that the ironically named Belleville "has had a long history of racial turmoil, with a past that includes police harassment of black motorists, cross burnings and discrimination in city hiring," according to the St. Louis Post-Dispatch.
You'll forgive us if that description sounds a lot like tyranny. Real, practical tyranny, not the fantasy kind that captures the imaginations of the spelling-challenged.
So, knowing what we know — or heck, pretending it's Monday afternoon and we don't know it yet — let's go to the tape…
Drudge: "WHITE STUDENT BEATEN ON SCHOOL BUS; CROWD CHEERS…"
Malkin: "Speaking of the Obama administration and tolerance for racial thuggery…"
Limbaugh: "In Obama's America, the white kids now get beat up with the black kids cheering, 'Yay, right on, right on, right on, right on'."
Payback for Skip Gates? Perhaps. Deflecting attention from hung-like-a-horse Obama mounting White America? Maybe. Yet another cynical attempt to foment racism as a tool to gain power and influence? Of course.
Regarding which, we'd like to offer some friendly advice to Ms. Malkin: Whatever emerges from that Pandora's Box you're prying open, it's coming after you next.
Add a Comment
Please
log in
to post a comment