Employed People Can Now Roll in Their Riches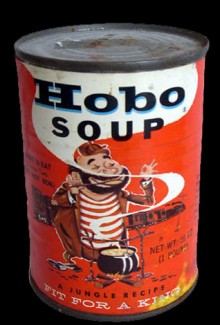 For those of you poor assholes with a job, congratulations, you may have made more money last year, especially once we account for inflation and all that boring-ass shit. For those of you without, keep enjoying staycationing in your foreclosures, suckers.
The New York Times has this article about how employed people are motherfucking rolling in it these days, like Richard Pryor in that one movie, and then has some sad metaphor about the unemployed:

Try thinking of it this way: All of the unemployed people in the country are gathered in a huge gymnasium that's been turned into a job search center. The fact that this recession is the worst in a generation means that there are many, many people in the gym. The fact that the economy is churning so slowly means that there is not much traffic into and out of the gym.
They leave out the part where the gym doors are padlocked, and the whole structure is subsequently lit on fire, by Wall Street. Maybe they just assume you know that.
Add a Comment
Please
log in
to post a comment